Book An Appointment with our Bathroom Tiles Grouting Professional
 Marboker home service is the leading professional Bathroom tiles grouting service provider in Hyderabad.
We are a Group of Professionals
Marboker technologies private limited had a group of  bathroom Tiles Grouting professionals, who will take care of everything during the Grouting work. we also provide other home, office   services in Hyderabad 
Professional Bathroom Tiles Grouting services
Have you got fed up with seepage on bathroom walls? It occurs when water passes through damaged grouts between the tiles. Water rises up on the walls through small pores in the wall because of capillary action. When water rises up it damages the wall care putty and paint starts peeling off. Tile grouting is the most effective way to get rid of this problem. Tile Grouting is the process of filling the grout mixture in the gap between the the tiles. Various types of grout are available in the market, like cementitious grout, epoxy grout, polymer grouts, and furan grouts. For grouting in residential bathrooms, epoxy grout is most effective and durable. If you are looking for tiles grouting in your bathroom then book your slot at www.Marboker.com. Our tiles grouting Expert will soon visit your place. Marboker home service is the leading professional Bathroom tiles grouting service provider in Hyderabad.
Types of materials used in Tiles Grouting
Generally there are three types of grouts are available in the market which can be used for tiles grouting.
1.Cementitious grouts- The main component of cementitious grout are Portland cement, filler particles of various sizes, additives, and colored pigments.
2. Epoxy Grouts- The main component of epoxy grout are epoxy resin, silica fillers, pigments, and a hardener. These are mixed together in standard ratio and then filled between the gaps of tiles.
Furan Resin grouts – These grouts are made of polymers of fortified alcohols which is highly chemical resistant.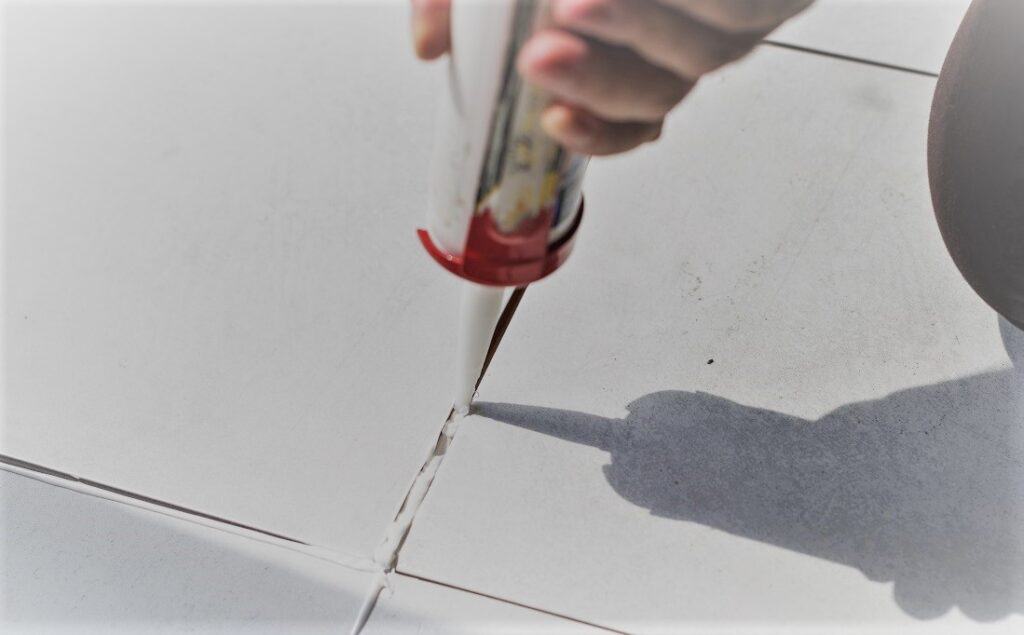 Procedure for doing tiles Grouting
For repairing of damaged grout, firstly we should clean the tiles surface properly with standard cleaning agent. Now remove the damaged grout between the tiles using sharp blade or grout cutting machine. Using air blower, remove fine dust of old grout properly. Mix the hardener with epoxy in standard ratio. Now apply the epoxy mixture using: splash along the gap between the tiles. Clean the tiles surface simultaneously while applying epoxy grout because it dry very quickly.
Our team comprises dedicated and highly skilled Tiles Grouting Expert
Provide you with the best possible result to satisfy you with work in every manner.
We maintain the topmost quality of work throughout the entire process till end.
Our helpline team is active 24/7. you can contact us anytime on our helpline number.
Guarantee of work completion within the time.
We always offer you best Competitive Market Price.
We Also provide other Home services for more information visit our service page .